A Designer Black Book for Tokyo, Bogota and Lagos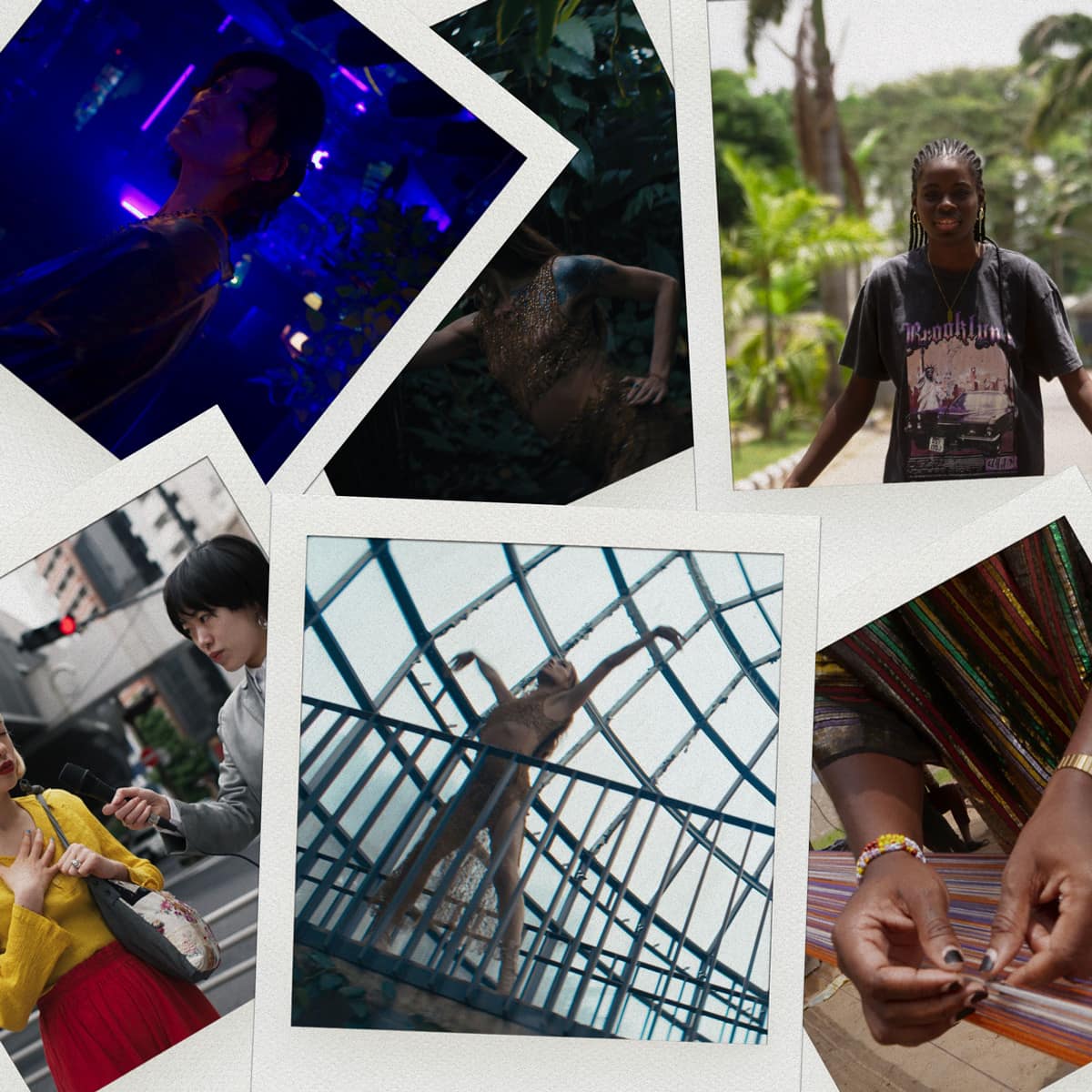 Victoria's Secret went trotting the globe to find the designers for the legendary The Tour '23, plucking serious talent from London, Tokyo, Bogota and Lagos. Now, three of those trailblazers are sharing their favorite IYKYK places to eat, shop, see art, and just chill out in their home cities, from a manga-filled mall to a museum stacked with gold and jewelry.
JENNY FAX
TOKYO
Nakano Broadway
This five-floor mall is filled with a lot of anime, manga, vintage dolls and toys, and so many cute things. And it has a cool throwback feel (it's been open since the 1960s). You can stay in there for hours and forget all sense of time. Whenever I'm stressed this is where I go.
Cafe Louvre Higashinakano
A cafe with the same name as Paris's most famous museum. It's a very retro, classic Japanese style place owned by a very old couple. It's so cute to see them working together and they make the best Japanese Bolognese in Tokyo.
Nippori Fabric town
A paradise for anyone who loves interesting fabrics and all other kinds of cool trimmings like buttons and ribbons.
Laforet Harajuku department store
A very fun place to roam around and shop for so many types of clothing styles from Lolita to gothic. It's where you get a perfect picture of street fashion in Tokyo.
MELISSA VALDEZ DUQUE
BOGOTA
Tropicario Jardin Botanico de Bogota
One of the most impressive places in Bogota, this place is all about educating on the natural wonders of the region. You'll find a rainforest with plants from the Choco pacific zone of the country as well as some special plants from the Amazon, medicinal plants and natural fibers for fabrics and garments.
Museo del Oro
A place of incomparable beauty! In this space you can see 34,000 pieces of gold from indigenous cultures across the country and one of the largest and most extraordinary collections of pre-Hispanic jewelry in the world.
Catedral de Sal
Around 50 km from Bogota in Zipaquira, and 180 meters underground, is the largest salt reserve in the world, which is actually an incredible work of architecture. There are sculptures carved by miners in the area, and one, the "mirror of water," which gives an optical effect of swimming in a subway void.
Reserva Natural Chicaque
This beautiful natural place has seven different forests. My favorite is the cloud forest with ecological trails and pure water springs with species of flora and fauna typical of the region, a forest of oaks and endemic trees that are home to thousands of unique birds. You can hike and camp here; it's the perfect place to escape from the city and be in nature.
El Cielo restaurant
Truly one of the best gastronomic experiences in the country. The restaurant was created by the Colombian chef Juan Manuel Barrientos, who mixes regional Colombian flavors in an unexpected way and is focused on highlighting ancestral, often overlooked, ingredients.
Museo de Antioquia
This museum is worth the trip to Medellin. With one of the most impressive collections in the country donated by Maestro Botero who wanted to make art accessible to Colombians who had never had access before.
BUBU OGISI
LAGOS
The IAMISIGO Studio/Showroom
My studio is a living representation of my world. It houses my atelier and all the IAMISIGO archives back from when the label was first founded. I also sometimes entertain friends and family in a hidden bar that's an ode to the materials I have explored and hold dear.
16/16
This is a multi-concept boutique hotel, private gathering space and creative incubator. It has a storied history among the city's creative class as a lot of really cool contemporary artists started their careers there. Fun fact: I designed a room there that took inspiration from my AW21 collection using materials such as raffia, wood and leather to depict a sacred temporary resting place.
Lekki Artisanal Market
Equally full of treasures as it is of stereotypical tourist-trap trinkets, this is by far the calmest of all the markets. Roam its many alleys and strike a conversation with the artisans making various crafts—you'll find work here from as far away as Mali, Burkina Faso, Congo, Tanzania, and Cameroon.
Temple Muse
This ultra-luxe lifestyle and concept store curates the continent's leading fashion labels (mine included) alongside a slew of fine wines, chocolates, and designer collectibles. This is the only other space you will ever find our IAMISIGO pieces in Nigeria outside of our studio.
Oti's Place
Oti's Place holds a special place in my heart. It is the birthplace of the famed Lagos Jazz Festival and remains the spot for Lagos' thriving music scene. The scent of honey-roasted coffee finds its way through plumes of cigar smoke as jazz hums through the speakers.
Oyingbo Market
One of the oldest markets in Lagos (it opened in the 1920s). I used to come here to find materials and inspiration. It is the market for traditionalists which roughly translates to "soothsayers": if you are brave enough, certain nooks and crannies house the accoutrements for art of a slightly darker variety.
Miliki
One of the most beautiful places in Lagos. A private members club perfect for an intimate evening outside where the scent of jasmine is floating through the whiskey bar.