Introducing VS & PINK Adaptive
Essential styles meet thoughtful modifications.
In our continued journey to transform as a brand, we realized our products weren't catering to a large demographic that could and should be a part of what we offer as a brand. Now, we've taken action to change that. Read on to learn about VS & PINK Adaptive styles, how the collection came to be, and our plans for the future.
We partnered with GAMUT Management, a consulting and talent company that works exclusively with and for people with disabilities. Through this collaboration, we listened to, engaged with, and learned from women in the community.
"We've been lucky enough to work with Victoria's Secret and PINK for the past year, as it was really important for the team at Victoria's Secret to understand who this woman was and why she needed this product. They went on a journey of listening, learning, and then developing beautiful, functional products based on direct consumer feedback. Women with disabilities have to be involved in every step of the value chain, and Victoria's Secret and PINK have done this authentically."

Mindy Scheier, CEO of Gamut Management
"The journey and the development of the product wasn't 100% where it needed to be in the beginning—I'm going to be honest. We needed to go back, we needed to make tweaks. Partnering with GAMUT, asking the questions, and having the open conversations with women with disabilities allowed us to get to those corrections and put forward a great product."

URSULA TODARO, AVP OF DESIGN AT VS&CO
Discover Bras and Panties that offer magnetic closures for easy on and off, front strap adjustors, and sensory-friendly fabric. From Body by Victoria (available in cups B-G, bands 32-44, & XS-XXL) and Wear Everywhere (available in cups AA-G, bands 30-44, & XS-XXL).
Our Products Have Earned the GAMUT Seal of ApprovalTM
Victoria's Secret is proud to be the first intimates apparel brand ever to earn this prestigious certification. The Seal is a mark to reassure customers who purchase VS & PINK Adaptive products that a stringent set of requirements developed by experts in the disability space have been met.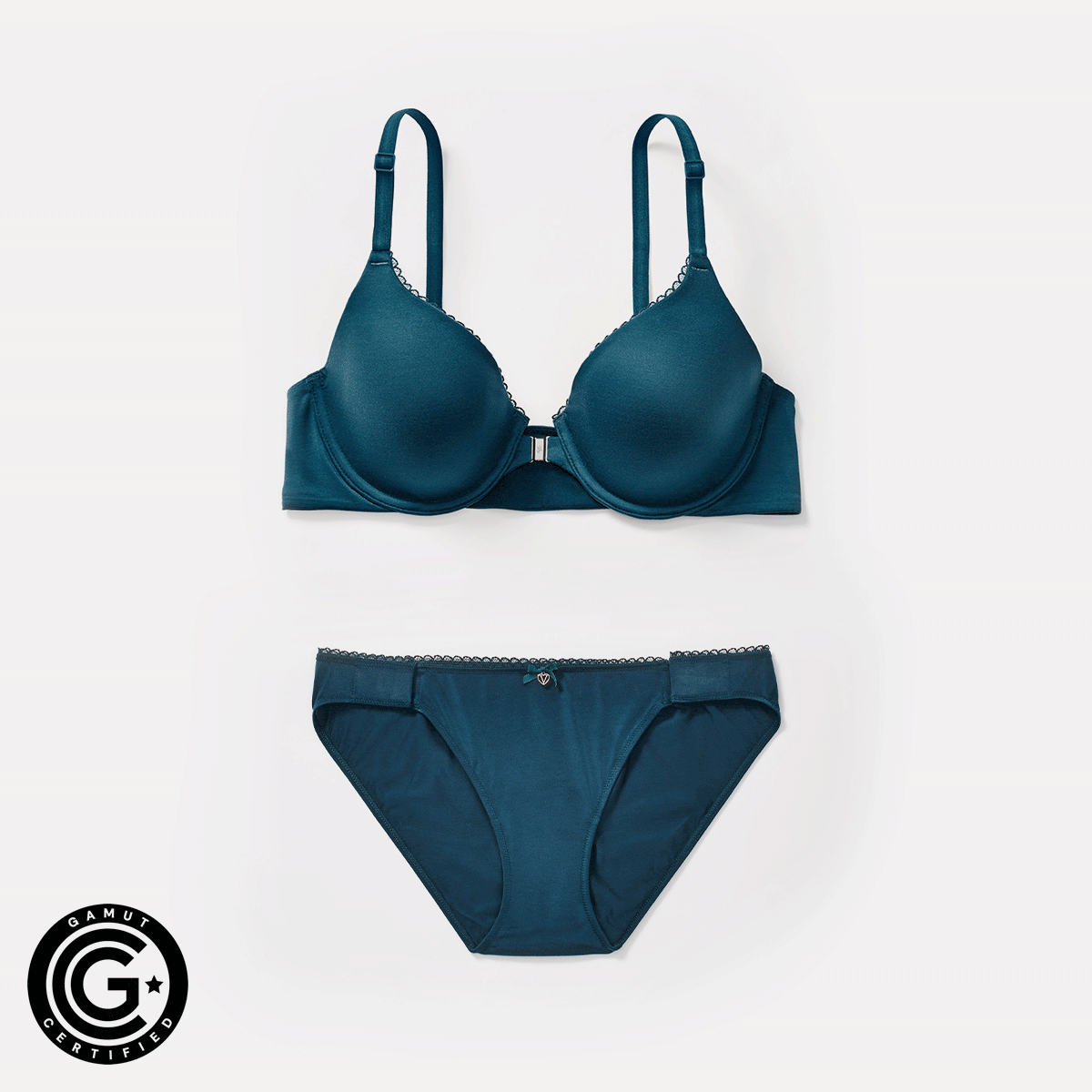 What Makes These Pieces Adaptive
We took the fashion, comfort, and quality of our best-selling Body by Victoria and Wear Everywhere collections, collaborated and tested with people with disabilities, and transformed them into functional, adaptive products featuring:
Magnetic closures for ease of putting on and taking off
Sensory-friendly fabric
One-piece construction with a smoothing back wing
Fully adjustable and convertible front straps
Bikini silhouette with mid-rise coverage
Meet The Stars of Our Campaign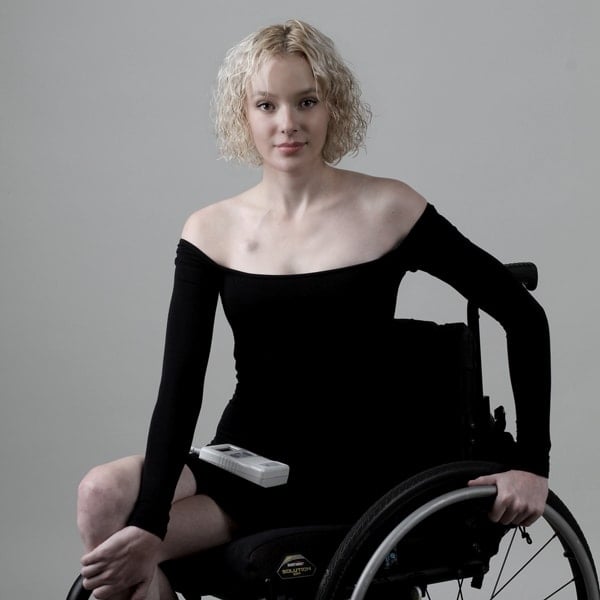 Cienna Ditri
Model, Influencer, Speaker, & Consultant
"As a wheelchair user with a dynamic disability that is different every day, I can say goodbye to the days where I struggled to put on and take off bras and underwear. These products might be designed for people with disabilities, but they truly are for everybody. I can't thank Victoria's Secret enough for this wonderful journey and for truly changing lives."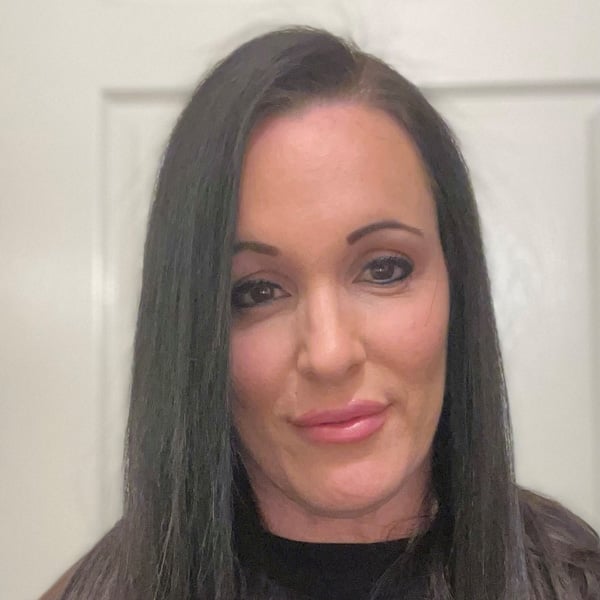 Katie Sessing
Mother, Volunteer, Fashion & Beauty Lover
"Helping design this inclusive lingerie was so empowering for me and the other women involved. Victoria's Secret really wanted to know what works for us. We had deep, beautiful conversations that, at times, brought tears to my eyes. I am so proud and honored to be part of it!"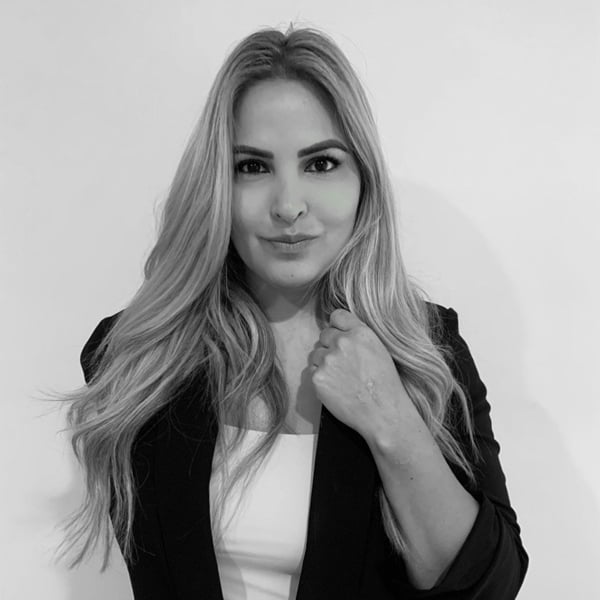 Kristina DeJesus
Nurse & Model for GAMUT Management, Consultant, & Advocate
"This experience, working on every aspect of this Adaptive line with the VS team, makes me incredibly grateful. It makes me wish I could go back in time to 2017—back to that hospital bed, and whisper to myself, 'Kristina, you are never going to believe this, but you are going to be a part of something way bigger than yourself someday.'"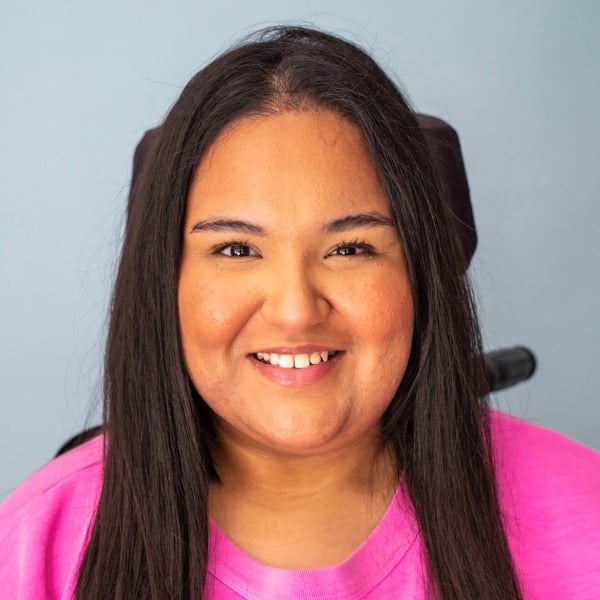 Jocelyn Gutierrez
Disability Community Advocate
"If you want something to change, be the change. No matter how small or large it may seem, it will make a difference. I am so grateful to have been a part of the design and development process of these new Victoria's Secret undergarments. It has truly made a mark on my life that I will cherish it forever!"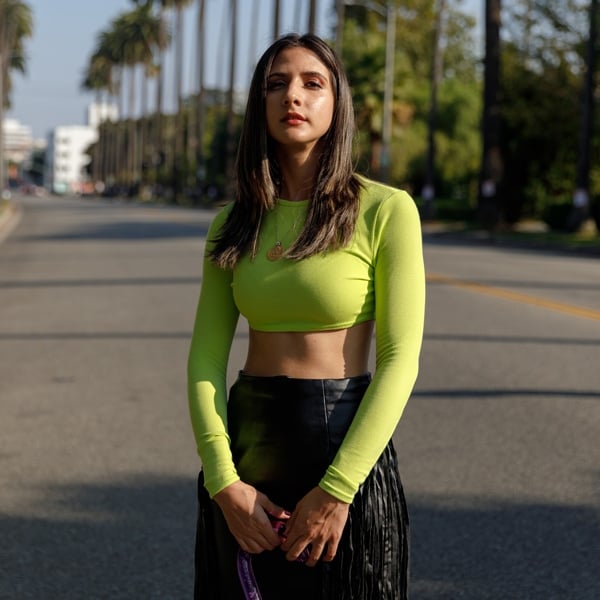 Paula Carozzo
Disability Activist, Content Creator, Model, & Speaker
"I first tried the products in the studio fitting room as I was getting ready to go on set and I immediately knew that disabled women were behind the creation of these products, and that is what makes this the proudest accomplishment yet."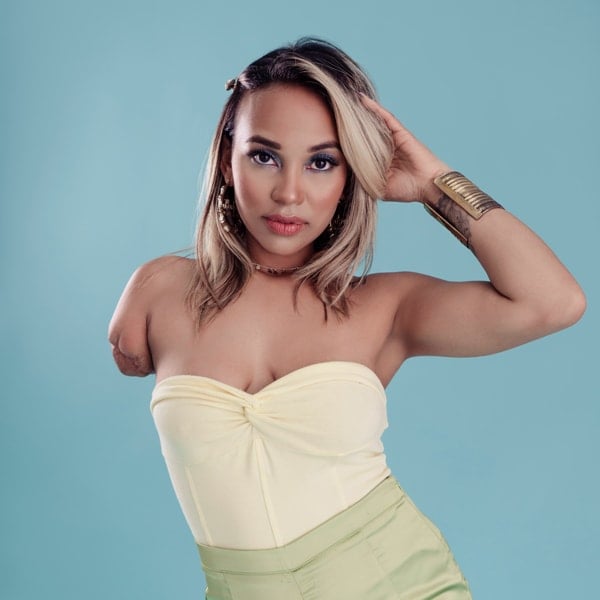 Michelle Colon
Single Mom, Model, & Singer
"Representation matters and to be able to see disabled women wear something that is purposeful is beautiful. Having women with disabilities involved in the process was a very important decision. Because this way they were able to see the little things that can go wrong and the things that can go right."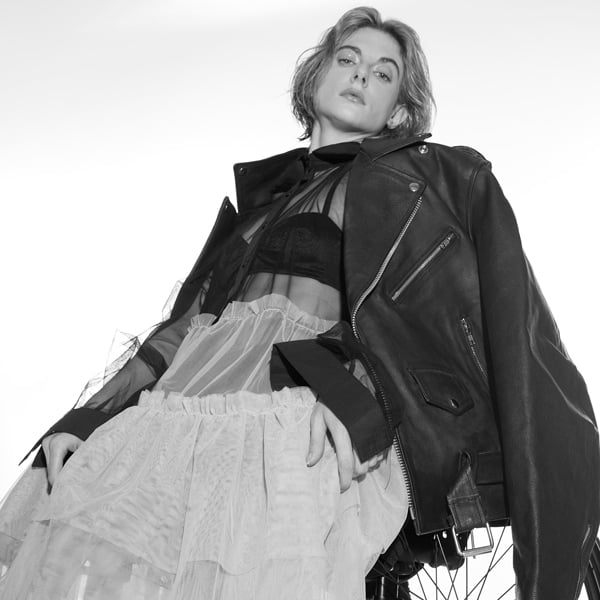 Bri Scalesse
Model & Disability Advocate
"It is everything to see women with disabilities included in Victoria's Secret, especially because I watched those runways, I watched the models that I didn't see representing my body type. And I never thought I would see a model that looked like me in Victoria's Secret. And so, to be a part of that is so surreal. And I think it just shows that there is a change happening and that there is this important space for our community now."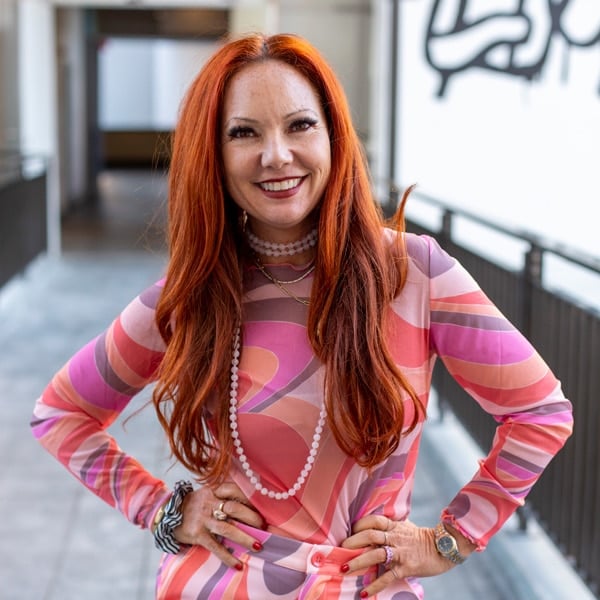 Mindy Scheier
CEO & Founder of GAMUT Management
"The GAMUT approach ensures that the voices and needs of this community were incorporated into every aspect of the value chain; from design process, through focus groups and stringent testing and marketing campaigns, to ensuring that the VS&Co corporate culture aligns with their actions through disability training and their approach to disability inclusion."
Our Partnership with Runway of Dreams Foundation
We're honored to continue our over-two-year-long relationship with the groundbreaking non-profit through philanthropic donations, panel participation, and more.
Runway of Dreams empowers people with disabilities to have confidence and self-expression through fashion and beauty inclusion and provides access to styles that excite and empower them. Additionally, they raise awareness, educate consumers, advocate for industry change, and develop the next generation of innovators and leaders.
This past February, we joined forces to present a panel called "Getting Intimate with Disability." The discussion involved members of the disability community and executives from Victoria's Secret, talking about intimacy and body confidence. The audience consisted of people with disabilities, advocates, and influencers representing a broad range of age, sex, and ability. This event was a powerful moment both for the panelists and audience to be heard, as well as for our executives to listen and learn about inclusivity within the context of intimate apparel, relationships, and society's expectations of sex, sexuality, and physical confidence.
The nonprofit is being bold and changing the conversation. This partnership and debut on the Runway of Dreams Foundation runway during New York Fashion Week reinforces our commitment to creating positive change for all women.
What's Next?
"We are excited to debut our first-ever Adaptive collection during New York Fashion Week on the Runway of Dreams' show. At Victoria's Secret & Co., we believe that Diversity, Equity, and Inclusion is everything and we're committed to ensuring we embed DEI into all facets of our business. This commitment shows up in our dedication to creating products that support our customers and their unique abilities, sizes, body types, and life stages."

Lydia Smith, D&I Vice President
Get to Know ADAPT
ADAPT or Abled and Disabled Allies Partnering Together is our internal inclusion resource group (IRG) for associates with disabilities, caregivers, and allies. The community was created as a safe and empathetic environment where employees can openly discuss issues they face at work and at home. It promotes inclusion throughout the employment life cycle by advocating, celebrating, and educating as it pertains to the needs of the disabled/disability community.
To celebrate NDEAM (National Disability Employment Awareness Month) the organization is inviting Alycia Anderson to speak in person at our Columbus, Ohio office on October 18 for a DEI Press Pause event. Alycia is a TEDx motivational speaker, corporate DEI & Accessibility consultant, advocate, and the founder & CEO of The Alycia Anderson Company, LLC. We will also have Katy Sullivan, who is an actress, producer, and four-time U.S. Paralympic champion included in the programming that month. Finally, ADAPT has volunteer opportunities available for the remainder of the year through Adaptive Sports Ohio, and they will also support their community partner Runway of Dreams and their upcoming fashion show that will debut our new VS & PINK Adaptive products.